Photography
The images of all the preparations have been acquired and compiled into the database.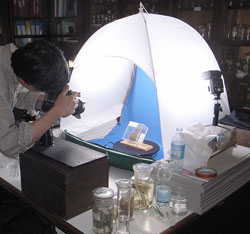 Photographic Equipment
Digital Camera: NIKON D2H
Illumination: NIKON SB800,NIKON SB-80 (Flash light)
An aluminum plate with a Kenko tripod head was used to fix the camera position.
A small studio shell was used to diffuse the flush light and eliminate reflection right from the surface of each jar.
A ScanSnap S510 (Fujitsu) was used for archiving the document images. It took only 5-10 seconds to scan both sides of the document.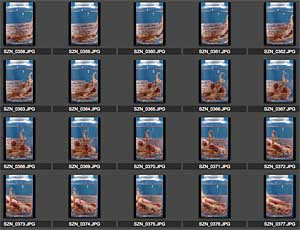 Rotating Movie
Customized motorized turn tables (large and small) were used with a controller which rotated the table 10 degrees just after the trigger signal from the camera flash terminal.
Using NIKON D2H's interval timer function, every image was captured at 6 second intervals. Thus the capturing time for each preparation was 3.6 minutes.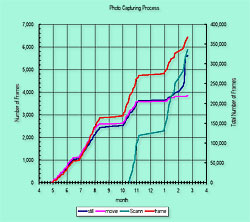 Capturing Process
Before image capture, each preparation was moved from the cabinet and the glass surface was cleaned. Then it was put on the turn table in good alignment with a scale. Also, the position of the camera was fixed at the best position. The average working period for each preparation was up to 6 min, just for capturing.

We have captured the images for about 4,000 preparations and scanned about 6000 document images in one year.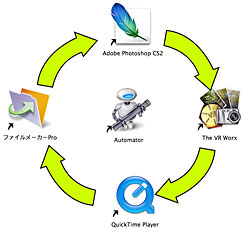 Image Processing
The 36 images for each preparation were converted into a QuickTime VR object movie, by using Adobe Photoshop, The VR Works (VR Toolbox), and QuickTime Player (Apple). The converting process was automatize by AppleScript using with the image data stored in FileMaker database. It took about 6 minutes for processing one preparation using PowerMac G5(Apple).